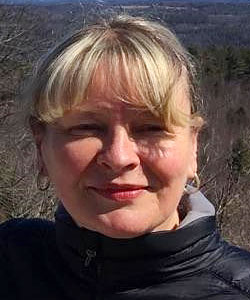 Join My Mailing List: Enter your email and you will automatically receive, in your email, our free monthly articles published through Dragon's Fire.
Unity Consciousness
Unity Consciousness is thinking, feeling and acting in ways that harmonize us with ourselves, others, nature or to the God of our understanding. It is the successful integration of our inner awareness to ourselves and to everything and everyone around us. Deep levels of unity consciousness or integrative awareness already exist within each soul. Each soul must uncover the hidden jewel that it already possesses.
Meditation
The practice of meditation creates integrative awareness. Meditation unifies the body, heart, mind and spirit as it harnesses and harmonizes the conflicting forces and disturbances that arise from the body, emotions and mind.  The miracle of paradoxical union happens. Through daily meditation, the thoughts and emotions are purified as one consciously breathes, learns how to witness, watch and self-observe. The conscious forces of breath, light and stillness create integration and communion within and without.
Spiritual Living
Spiritual living rests on the premise that we are all souls having human experiences. When we recognize that we are spiritual beings first, we can deepen our awareness of the interconnectedness of life to each other and to the great  spirit. We can realize the divine plan. The divine flow is waiting for you to merge with its essence. The divine flow is waiting for you to discover yourself as soul. As you discover yourself as soul, you realize you are the divine flow.
A unique combination of mystic, author, spiritual teacher and modern day messenger, Maresha Donna Ducharme has devoted her life to inspiring people to awaken and has helped people to live in conscious connection to the divine. She is the author of The Way Home To Love: A Guide To Peace In Turbulent Times, and publishes monthly discourses from "Dragon's Fire" on spiritual living. Her writings, which explore the sacred mysteries and esoteric principles of spiritual living, offer pathways and practices that provide the tools to deal with subjects such as fear, suffering, turbulent times, and the practice of meditation.
Dragon's Fire has published many powerful teachings authored by Maresha. Click the titles below for a sampling of some of our favorites and visit our Dragon's Fire web page for full length discourses.
The Way Home To Love: A Guide To Peace In Turbulent Times and the discourses from Dragon's Fire will captivate readers who are interested in personal growth revealed through the wisdom teachings of: unity consciousness, the practice of meditation, the art of surrender and the alchemy of inner transformation. Early in life, Maresha felt a deep connection to God and spirituality. She has spent her life on a quest for realizing inner freedom and fulfilling an intense aspiration to help others along the way. She has guided and inspired countless students during her 30 year spiritual teaching ministry. As a teacher, her special gift is her ability to communicate the deepest wisdom of the ages to modern seekers. She is able to weave esoteric teachings from several traditions into practical methods that anyone can adopt. These teachings become the foundation for spiritual living.
Maresha's work has taken her from the top of the Tor in England, to sacred pilgrimages with Shamans, through shaktipat initiations and meditation with masters, into the healing stones of prayer lodges with wise women and into inner temples with High Priests and High Priestesses. Her work allowed her to witness a deep need within souls to free themselves of inner conflicts and problems through the practices of unity consciousness. She seeks to bring people a new understanding of the source of love and peace which exist within each soul.
Maresha has been offering healing and spiritual mentorship since 1978. She was called to found the Snow Dragon Sanctuary, a contemplative center for all faiths and traditions in 2000, in response to the great need to create and maintain health, inner peace and spiritual connection in a world sorely in need of balance. The purpose of those offerings is to serve the larger whole without doing any harm. In partnership with her husband, she has created an environment that is supported by the natural world. Maresha and Neziah live on Snow Dragon Mountain where they grow their food organically, and live in a net zero, energy efficient, solar home that they designed and built without fossil fuels, in northern New England. They endeavor to serve as a directional signal, helping to point the way forward to a world where human beings live at peace with themselves and the natural world. Maresha strives, through her writings and teachings on unity consciousness, meditation and spiritual living, to offer the tools to help make such a vision real.